Preciosa® Stones in Sew-on Settings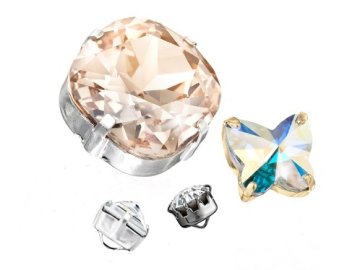 Preciosa Stones in Sew-on Settings are Jewelry Fancy stones inserted into settings of various shapes and sizes. The settings (cups) can be with or without a bottom, but the setting is always equipped with holes that are used to sew these stones on various fabrics. They will be appreciated by every designer when embroidering applications on clothing, but they are also excellent for the production of sewn beaded jewelry.
You can read more about how to sew-on correctly in our Help Center.